Plans to build a new library are moving forward! In August, the plans for the new library (PDF) were approved by both the Village Board and Library Board at a Joint meeting. The project is currently out to bid.
The new library will include great spaces for all ages to enjoy! It will feature a storytime room, a community meeting room, study rooms, a quiet reading room, and more seating for all ages. A geothermal system and solar panels are also included in the project.
Interior design is still in progress, but you can take a peek at preliminary interior images (PDF). Furniture and shelving will be selected later, but is shown as a placeholder to show how spaces will be used. 
Image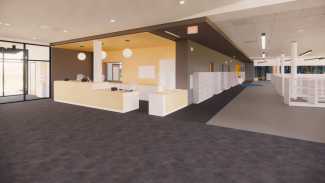 Circulation desk from the lobby looking towards the entrance
Image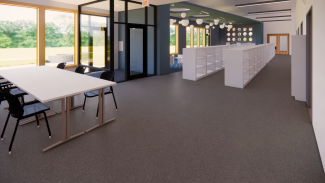 Looking into the young adult space from the lobby
Image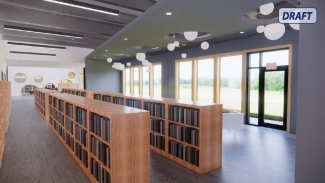 Young adult space looking toward the lobby
Image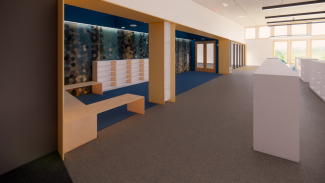 Back wall in Children's area
Image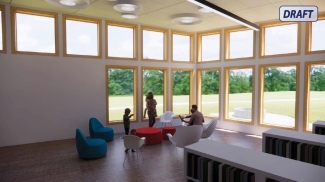 Corner in children's area looking out toward greenspace
Image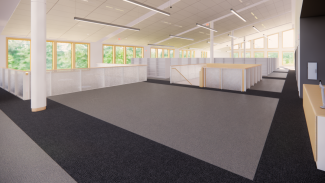 Top of the stairs looking towards the adult fiction and non-fiction collection
Image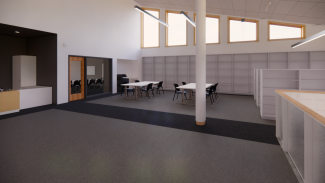 Top of the stairs looking toward the Information desk and conference room
Image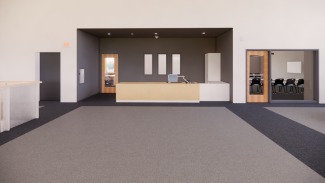 Second floor staff desk
Image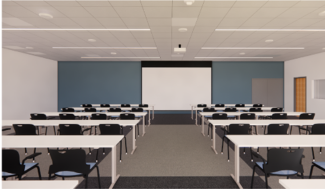 Community Room set up with tables
Read more on the history of the project on New Library Project Update page or contact Jennifer Way, Library Director at (608) 835-2322 with any questions or feedback.