Image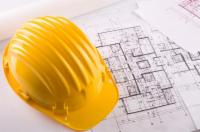 Construction has begun!
Construction on the new Oregon Public Library has begun! Tri-North Builders (Fitchburg) is hard at work. You can see the floor plans (PDF). 
We anticipate being open at our new location at 200 N. Alpine Pkwy in early 2024!
For more information go to New Library Project Update.
Your library card gives you access to our online resources in addition to allowing you to check out materials from the library. Learn more about getting a library card on the Your Library Card page.
For Kids
There are so many online resources available for kids and not enough time to sort through them for quality options.
For Adults
Learn a language, read magazines online, get craft ideas, find your next great read, research your investments and more! 
eBooks & Audiobooks For All
Check out ebooks and digital audiobooks that can be downloaded to your device free with OverDrive.
Go to wplc.overdrive.com and get started!