The Oregon Public Library offers a variety of literacy, educational, and recreational programs and services to children of all ages, abilities, and backgrounds. We also provide support to local educators and homeschooling families.
Storytimes
Image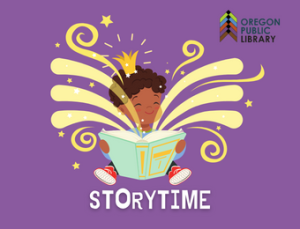 The Five Early Literacy Practices are Read, Sing, Talk, Write, and Play. Ms. Kelly and Ms. Wendy plan storytime activities that highlight them to build early literacy skills and a love of reading in young children.
All storytimes are in-person and registration is NOT required. We have weekly daytime and monthly Saturday and evening options. Join our email list for Storytime News and Updates!
Weekly Schedule
Storytime is on break until February 7, 2023.
Pajama Storytime returns on February 20 at the NEW TIME of  6 pm.
Saturday Storytime will return on March 11 at 10 am.
Librarian's Choice
Did you know that you can ask librarians to pull materials?
The Librarians will select books, movies, magazines and more based on your answers to the survey. We pull materials for any age from babies to adults!
You can pick up your bag of books in the Library at the Check out Desk, or use Curbside Pickup by parking in front of the library and calling 608-835-3656.
To make a request, complete the Librarian's Choice form and a librarian will get back to you with instructions for how to pick up the materials.  
1000 Books Before Kindergarten
Image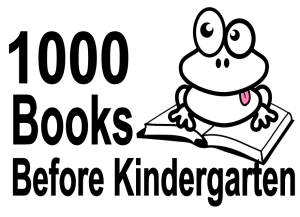 The most effective way to get your child ready to learn is to read to them. The 1000 Books Before Kindergarten program is designed to help parents and caregivers accomplish this goal.
The program is self-paced and you can collect your prizes at any time. Prizes include stickers, finger puppets and tub toys, and a free book!
You can track on paper or through our Beanstack app and website. You can count a book as many times as you read it! 
For children 0-5. 
Learn more about the 1000 Books early literacy program.
Dolly Parton's Imagination Library
Image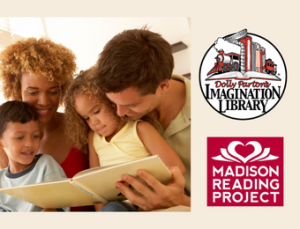 Dolly Parton's Imagination Library is BACK! Sign up for a free book for ages 0-5 to be sent to your home every month. This is free for families in Dane County.
Sign up at www.madisonreadingproject.com/imaginationlibrary and you'll get your first book within 60 days!
Thank you to Madison Reading Project for bringing this wonderful program to Dane County!